Grease Trap Pumping Brandon, FL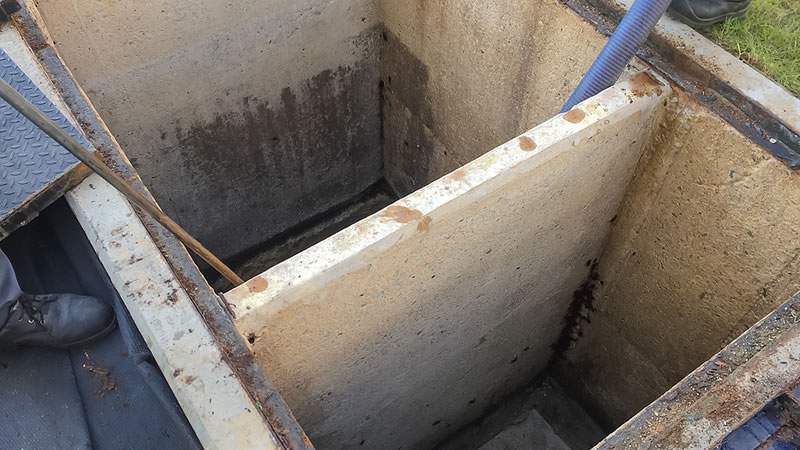 Grease Interceptor and Grease Trap Pumping Brandon, FL
We offer one-time and regularly scheduled grease interceptor pump outs
Grease interceptors or "grease traps" are a treatment device installed in the plumbing line within a commercial food services business to control the flow of wastewater to allow fats, oils and grease to float to the top and the solids to settle to the bottom.  This simple system is very effective at removing FOG (fats, oils and grease) before they can reach the city sewer system.
Coleman Tank Solutions, Inc. is a vacuum truck company that specializes in grease trap pumping and grease disposal for commercial kitchens and other facilities with grease traps or grease interceptors.  We are based out of Brandon, FL and serving all of Hillsborough County and the surrounding area including Tampa.   We are approved to pump and haul grease by the city of Tampa.  Whether you need a grease trap pumped as part of your regular facility maintenance, or because of a system emergency, Coleman Tank Solutions, Inc. can help!
Great Company to do Business with. Highly Recommended!!
Great customer service and great work! They put in a new tank and drain fields at our rental property and we are very pleased!
We called CTS to pump our tank. The driver and his rider was very professional and both were very knowledgeable. I would highly recommend CTS to anyone!!!
Grease Hauler Manifest Form:  The Grease Hauler Manifest is a specific form used by Grease Haulers in Florida to keep accurate records of who, when and what was pumped.  As an approved grease trap pumping company we are required to maintain records related to grease interceptors or trap pumping and grease disposal on a City of Tampa approved Grease Hauler manifest forms.
You can learn more about the Hillsborough County Grease Management Program Here
Facilities We Offer Grease Trap Pumping To:
Restaurants and food services
Hospitals
Schools and Universities
Sports Stadiums
Hotel kitchens
Retirement homes
Cafeterias, Delis and Cafes
Industrial
Manufacturing
There are thousands of businesses surrounding Brandon, FL that identify as food services operations that discharge wastewater containing F.O.G (fat, oil and grease).  These facilities must install and maintain a grease trap/interceptor in accordance with local codes.  If you own a busy restaurant or commercial food services facility you already know the importance of grease trap pumping.
How Often Do You Need Grease Trap Pumping?
In Hillsborough County, Florida food service establishments and facilities with grease traps and grease interceptors are required to be pumped out at least once every 90 days.  Depending on how large your system is and how efficient it is, grease trap pumping intervals can be stretched out but they do require individual approval from a county inspector.
Fixtures Required To Be Connected To Grease Traps Are:
Sinks used for washing pots, pans, dishes, cutlery and kitchen utensils, including pre-rinse sinks.
Self-cleaning exhaust hoods installed over commercial cooking equipment.
Commercial cooking equipment, such as tilt kettles, designed to discharge to a sewer or drain.
Any fixtures that discharge wastewater that contains FOG (fats, oils or grease).
As an operator of a food services operation, it is your responsibility to pump out your grease interceptor when the oil and grease inside is in excess of the lesser of six inches or 25% of the wetted height of the grease interceptor.
A record of all grease interceptor inspection and maintenance activities must be kept at your facility and be available for on site inspection by a health officer.
The size of your establishment, the size of your grease interceptor and the amount of FOG contaminated waste water you send down the drain will determine the frequency of your required pump outs.  Waiting too long could result in clogs, foul odors, fines and other maintenance issues, so it's recommended that busy facilities have their grease interceptors pumped out and rinsed every 2-3 months.  Your specific situation may vary.
If you need to have your grease trap pumped please call (813) 687-4990 or fill out our online contact form and we will get back to you promptly to schedule a time to provide services.